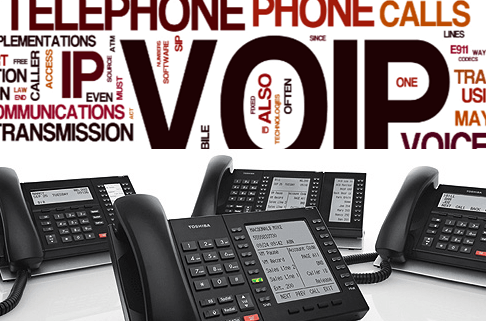 A VOIP Phone System plays a crucial role is your business operations. A business leader is always looking for ways to improve business profitability. Business profitability depends upon two simple factors – more revenue and less expense. The issue with less expense is that, many times, it cuts into the costs of operations. Thus, employees who have restrictions placed on their way of working will find it difficult to deliver.
One of the major areas of operations for any business is communications. In addition to doing away with your standard telephone system, VOIP Phone Systems have much lower installation and operational costs as well as enhanced business operations.
Let us look at 5 ways VOIP Phone Systems can help improve your business efficiency.
Expand Your Business Reach
A VOIP Phone System works on your Internet connection. If you are operating within the US, your operational costs are virtually fixed. For example, for something like $20 a month, you can make any number of calls to any number of other VOIP phones without incurring any additional costs. Look at the plan available and choose the one best suited for your operations. If you have been limiting yourself in terms of your business reach, now is the time to expand your horizon. Talk to potential clients anywhere in the US for the same low costs, as talking to one in your neighborhood.
Always Be Reachable With VoIP Phone System
With IP mobility, VOIP Phone System can reach you anywhere – as long as you have an internet connection. Your mobile device, computer at home, your tablet all become end devices. Your ID is your log-in into a computerized system – not any phone number. As long as you are logged in in some manner, you become reachable to your clients and prospects.
Become Multimedia Capable Overnight
Impress your clients with charts and presentations. Send a video of a new product or service. Impress your potential clients with an interview with an existing client. All these are possible with a VOIP Phone System. They are truly media independent and you can mix voice, data and multimedia output all at the same time.
Improve Employee Communication
One of the greatest advantages of the VOIP Phone System is that employees can talk to each other, have conferences and get answers to queries without any hassles. You see a colleague on-line and that is all you need. He or she is now available for you to call or have a video conference with. That is the ease of doing business with a VOIP Phone System. As we said before, as long as the employee is logged-in, he becomes part of the office network and communication system regardless of where he is physically.
Expand Without Worries
As you gain more clients, offer more services, and release more products, your communication needs will also go up. And that is where cloud based VOIP Phone Systems become irreplaceable. Instead of plonking down a huge amount on in-house IP-PBX, you can subscribe to a hosted PBX that will give you enterprise class features for a fraction of the cost every month.
A VOIP Phone System should be an integral part of every business. Use the large number of features offered by it to expand your own business. Move away from traditional voice calls and impress your clients with your new capabilities.
About Universal ComOne
Universal ComOne offers award winning business telephone systems that are right for any business. We can design a solution to fit your needs. Please visit our VoIP Phone Systems page to get more details on our business phone capabilities.
Call 337-205-9364 for all your business phone system, data cabling and communication needs.
https://universalcomonela.com/wp-content/uploads/2016/06/VoIP-Phone-System.png
413
486
organicapex
https://universalcomonela.com/wp-content/uploads/2023/06/Universal-ComOne-is-now-LineOne-300x138.png
organicapex
2016-06-21 09:45:17
2016-06-29 09:50:10
5 Tips To Improve Business Efficiency With VOIP Phone System