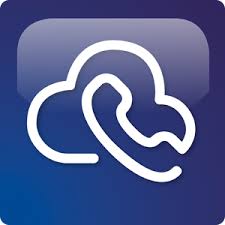 Cloud technology including cloud phone has turned out to be a fascinating field. More and more companies are switching to various cloud services, including cloud telephones. Cloud is all about storing information and at the same time running applications that can be accessed through the internet. Data on the cloud is stored in huge servers that are provided by big cloud technology companies.
Why is there such a growing buzz about cloud computing and cloud phone services? Critics of this popular technology might point to various drawbacks. However, the advantages and benefits offered by cloud phone surely outweigh the disadvantages. In this article we are going to look at this technology from the perspective of the cloud phone services. Let's see why choosing the cloud solution is considered wise:
Cloud Phone Offers Unbelievable Cost Savings
Companies always lookout for technologies and ways that can help them save money. Cloud phones help them do that without having to scale down their operations. Companies do not need to invest in hardware and software, yet they get access to the most advanced phone systems.
No upfront investments are needed. Organizations can use their dedicated IT staff elsewhere. Cloud phone service providing companies take care of maintenance and services.. This results in huge cost savings and better profit figures for the company. You need to pay only a monthly subscription fee based on the number of users or phone lines. This brings down costs by quite a few hundred dollars every month.
No Shortage of Storage Space
Some companies like to store voice calls and recorded data for later. This can be done very easily when using cloud phones. The cloud telephony services offer a huge amount of space, which can be increased or decreased based on the usage. Thus, organizations do not need to invest in servers or other hardware when they need more storage. Subscribing for higher storage can be done within minutes and often with just the click of a button!
Push for Automation
Cloud phone services will certainly give a boost to the automation drive in your company. The cloud service providing company automatically take care of software and upgrades. Cloud telephone systems are intelligent and keep track of your usage. The systems provide flexibility when you need more calls and features. On the other hand, when you need less usage of cloud resources, you can easily scale back and save money.
Super Flexibility
When it comes to flexibility, nothing can beat cloud telephony. You pay as you go and need not spend even an extra penny on resources or features you don't need. You can also scale up and add more phone lines the moment your operational needs go up.
Better Mobility
You can log in and use your cloud phone services from anywhere you please. You will only need an internet connection to get started. Stay in touch with your employees and colleagues anytime and from anywhere around the world.
Cloud phone service providing companies use data encryption, division and various other security measures to protect your company's data in the cloud. However, as a user, you too need to safeguard your equipment like PC's and the office network by implementing stringent security checks. Cloud phones will ultimately prove to be a great solution for your company.
About Universal ComOne
Universal ComOne offers award winning business telephone systems that are right for any business. We can design a solution to fit your needs. Please visit our VoIP Phone Systems page to get more details on our business phone capabilities.
Call 337-205-9364 for all your business phone system, data cabling and communication needs.
https://universalcomonela.com/wp-content/uploads/2016/08/Cloud-Phone.jpg
225
225
organicapex
https://universalcomonela.com/wp-content/uploads/2015/11/Universal-ComOne-Logo-Transparent-300x62.png
organicapex
2016-07-25 15:58:27
2017-02-08 19:00:29
A Cloud Phone is Considered Wise. Why?