If you are utilizing a traditional telephone service provider, and you have analog CO (central office) lines or ISDN primary rate interface (PRI), you're missing advanced features that are quickly becoming essential, and trunk bandwidth is not being used as efficiently as it could be. Our SIP channels come with unlimited local and long-distance calling.
Business-Grade Voice Quality
Calls on SIP trunks can have voice quality comparable to traditional phone company circuits. We recommend using a business-class router to ensure that voice traffic gets the network performance it needs for clear, two-way conversations.
Maximize Bandwidth
With SIP trunks, bandwidth is dynamically allocated between voice and data at any time. If there are lots of concurrent calls, the SIP trunk can apply more bandwidth for voice. And if nobody is talking on the phone, all bandwidth is available for data.
Reduce Monthly Costs
Only pay for the number of channels (or lines) you need. We also give you the flexibility of increasing or decreasing the number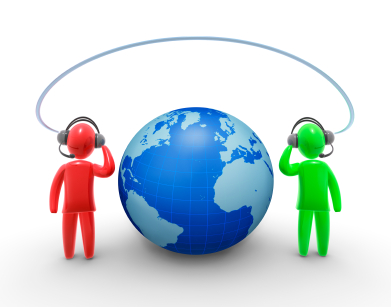 of lines at any given time to accomodate seasonal calling trends.  If your call volume is higher during certain months, we allow you to add more lines during these peak periods; then, reduce the number of lines during months with less call traffic. SIP Trunking gives you the flexibility to create efficiencies for your business, and save you money!
Improve Scalability
With ISDN trunks, if you only need 15 voice channels, you still have to pay for an entire 23 channel PRI. With Toshiba's SIP Trunking I-VoIP Service, pay only for what you need, and choose from various calling plans with competitive low rates.
[su_divider]
https://universalcomonela.com/wp-content/uploads/2015/03/Calling-World-wide.jpg
307
391
comeone-stage
https://universalcomonela.com/wp-content/uploads/2023/06/Universal-ComOne-is-now-LineOne-300x138.png
comeone-stage
2015-03-12 14:33:46
2015-03-12 14:33:46
Top Benefits of SIP Trunking