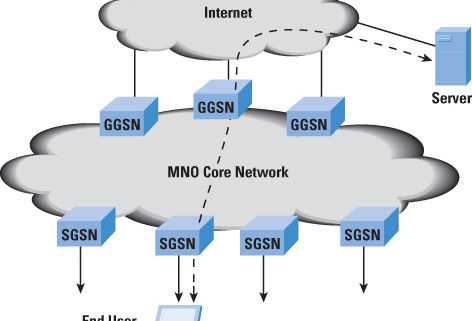 IP backhaul will definitely sound alien to all of us who have not dwelled deep into understanding the technology behind VoIP. However, when I decided to decode the latest enigma called IP backhaul, I was surprised to find out that it is not as alien as I thought it to be. Our telecommunication networks are not made of just the LAN and gateways; it also includes intermediate networks that link the core network along with the other small networks. Backhaul is a service provider's obligation to transmit packets to and from the global network. To put it simply, IP backhaul is a commercial provider of bandwidth services who guarantees QOS or Quality of Service to their customers.
Multiple Choices in Mobile
If you are looking for choices when it comes to mobile backhaul then you platter is full as you can choose from the wide array of PTN technologies liked T-MPLS, IP/MPLS, and PBB-TE. However here you need to take a number of factors into consideration and then decide on the one that proves to be highly effective in mobile backhaul. The expansion of mobile data services have started to consume high bandwidth by using the mobile backhaul. These mobile services include the latest 3G HSPA that tends to consume very high bandwidth. The traditional technologies like SDH/SONET and PDH are considered to be very effective in transporting the TDM services.
The rapid growth of data services along with mobile network development is moving towards an all IP-based service. Thus the operators have to choose the technology that they want to use for transporting their data services as well as complying with their carrier-class service requirements. The mobile services currently existing in the market are putting heavy demands on the mobile backhaul that resides between the BSC/RNC and BTS/Node. Some of the facilities offered by the mobile backhaul network are good scalability, high reliability, high bandwidth, high QoS, low cost and robust support for the data, voice and video services.
When we look at the packet switching technology, we find that it does quite well for data services but fails to meet the carrier-class service requirements. However, feature enhancements for packet switching can meet for mobile backhaul needs. In a similar manner, the PTN technologies, which includes T-MPLS, IP/MPLS and PBB-TE, are able to meet the requirements of the carrier-class. However, you will need to learn a bit more to find out the one that suits your mobile IP backhaul.
PBB-TE
The traditional Ethernet facilitates multiple services while supporting P2P (point-to-point), P2MP (Point to Multipoint) and MP2MP (Multipoint to Multipoint) service distribution. The PBB technology retains the STP or spanning tree protocol technology and the forwarding table is set depending on a self-learning mechanism and flooding based delivery. However it does not provide adequate protection for all services.
IP/MPLS
This is the technology that combines the layer-3 (L3) routes with L2 properties. The labeling mechanism is used and it helps in segregating data forwarding from route selection. The primary advantages of MPLS technology lies with the QoS guarantee, creation of VPN and traffic engineering.
T-MPLS
The .8110.1 and G.8112 from ITU-T includes recommendations about the T-MPLS technology. MPLS technology is pretty complex and it even increases the costs of equipment while increasing the network complexity. The T-MPLS is based on MPLS technology and this is done to meet the requirements of packet transport.
You will need to analyze all the above three technologies before determining the one that suits your Mobile IP backhauling.
About Universal ComOne
Universal ComOne offers award winning business telephone systems that are right for any business. We can design a solution to fit your needs.
Call 337-205-9364 for all your communication needs.
https://universalcomonela.com/wp-content/uploads/2014/11/IP-Backhaul.jpg
397
472
comeone-stage
https://universalcomonela.com/wp-content/uploads/2015/11/Universal-ComOne-Logo-Transparent-300x62.png
comeone-stage
2014-11-30 03:31:25
2015-11-23 20:32:17
IP Backhaul in Mobile Communications