Universal ComOne Louisiana is locally owned and operated in Lafayette, LA, with additional offices in New Orleans, Baton Rouge, Houma & Gulfport. We enjoy servicing the Acadiana area, and we are proud to offer VIPedge, a robust cloud phone system.
    LOCAL DISPATCH:
Our local technicians will install and program your VIPedge phones on-site. We will also run any cabling necessary. Other Hosted Phone System providers simply ship you the phones and require an IT specialist to install.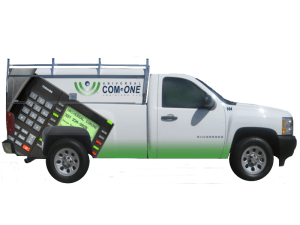 TRAINING:
We offer FREE user training after your VIPedge phones are installed. We don't expect you to know how to use all of the advanced features, and sometimes a User Guide is just not enough. We take the time to educate all of your end-users during an on-site or teleconference training session.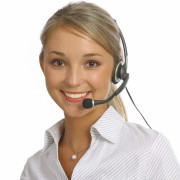 SUPPORT:
We offer local support and customer service.  Have a question about your phones or voicemail…or maybe you just forgot how to make a conference call…give us a call, and we will assist you with any problems you may have.
    PROFESSIONAL SERVICES:
Universal ComOne takes it a step further and offers FREE UNLIMITED remote program changes with Professional Services agreement.
    UPGRADES:
Let us manage your system for you. Software upgrades are FREE and are done automatically in the cloud. We want you to stay on the cutting EDGE of technology.
    ADVANCED FEATURES:
VIPedge includes an entire suite of telephone features for FREE.
    MOBILITY:
Stay connected using a cell phone, laptop, or tablet PC. Don't be confined to a desk. With VIPedge's mobile options, you can be equally productive when you are away from your desk. Access internal extensions, external lines and voicemail from anywhere on-site or any remote locations that have internet service.
    OLD EQUIPMENT BUY-BACK:
If you have old or antiquated telephone equipment that you will no longer need after switching to VIPedge hosted telephone solution, Universal ComOne may offer to buy-back your equipment based on the fair market value as well as supply and demand.
If the hosted system application does not seem like a good fit for your company at this time, allow Universal ComOne to consult with you to design a solution that best fits your business needs.