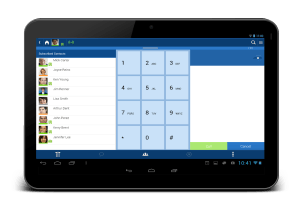 Redefining Unified Communications
Your work isn't tied to a desk, so your business phone shouldn't be either. Let your smartphone or tablet double as an extension on your business phone system. Stay connected wherever your work takes you.
Mobile App
Your mobile device will work as it always did, but whenever you need to connect to the office phone system. The best part is, you can protect your personal cell number by displaying only the office number in Caller ID.